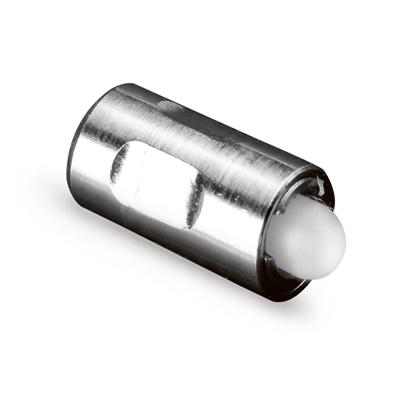 Fox
resilient attachment

Fox
, the spring operated plunger retention dental attachment international  always available.
Fox
acts as the retentive part of a clasp adding a possible reactivation of the retention by changing the spring and/or the plunger. Furthermore, it allows a high aesthetics joined with usefulness.
Fox
provides an elastic retention, especially forceful in case of undercuts of 0,50 and 0,75 mm, that can be used also as plunger retention in milled joints.
BENEFITS


⇒ Two different pins of 3,50 and 3,75 mm suitable
    in case of undercuts of 0,50 and 0,75 mm

⇒
Easy reactivation
changing the internal spring
    and plunger
⇒
Safeguard
of the shape and the dimensions 
     of the teeth

⇒
Excellent aesthetic
result in basic and
     cost-effective restorations


⇒
Spring operated
plunger retention
INDICATIONS

♦
Kennedy's classes III
♦
Bounded dentures

♦
Retentive element to be mounted into secondary parts of milled works (telescopic crowns, individually milled bar sleeves,
    individual slide attachments). In that way it is suitable also for Kennedy's classes I and II.
Features  
Patrix
• Four components: nut, plunger, spring and sheath

• Mixed stainless steel and plastic
Usage advices  

Indications
Fixation
► Lower and upper partial dentures

► Bounded dentures

► Retentive element to be mounted into secondary parts of
     milled works (telescopic crowns, individually milled bar
     sleeves, individual slide attachments). In that way it is 
     suitable also for Kennedy's classes I and II.
⇒ Soldered to the framework

⇒ Retained into the denture acrylic resin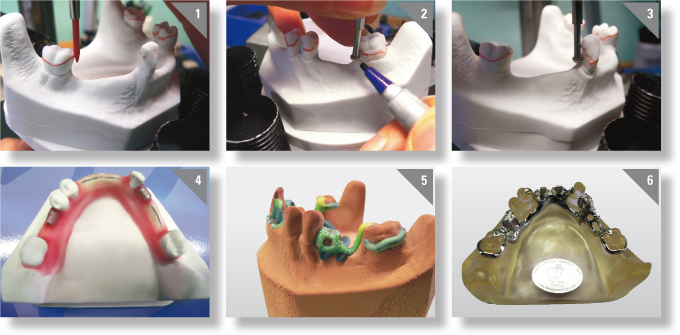 Survey of the model
Measuring of the extent of undercuts by gauges
Positioning of Fox
Control of the Fox right placing in the centre of the ridge
Wax up of the later framework
Metal cast framework