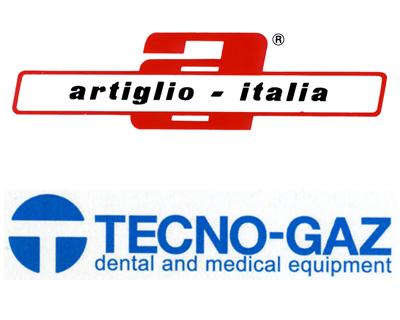 Commercial partnership
NEW COOPERATION
TECNO-GAZ / ARTIGLIO
Dear Sirs,
                  two leading companies in dental field TECNO-GAZ S.p.A. and ARTIGLIO snc agreed about a new sales partnership to face better the challenges of the market which is always  more competitive and ambitious.
This new strategic cooperation will be surely accepted by the market with enthusiasm, in fact these two companies will be definitely able to create new and interesting opportunities.
These two companies remain independent and separate, but the sales will be coordinated by the TECNO-GAZ S.p.A. sales network.
Promotions, sales, sale support, communication strategies  and commercial selections will be decided together with TECNO-GAZ S.p.A.
Here under the necessary information regarding the new cooperation.
 
SALES REFERENCES

For sales information:
 
ADMINISTRATION AND TECHNICAL DEPT.
You can contact ARTIGLIO: +39.0521.782504 and ask for your partner or reach him/her per e-mail: